01/29/18
OBI Creative Wins Second Silver Stevie® for Company of the Year from the International Business Awards
OBI Creative Wins Second Silver Stevie® for Company of the Year from the International Business Awards
CEO Mary Ann O'Brien also wins bronze Stevie® for Executive of the Year
 (OMAHA, Neb.) – OBI Creative is once again the winner of a coveted silver Stevie® Award in the Company of the Year – Advertising, Marketing & Public Relations – Small category in The 14th Annual International Business Awards. OBI won the same award in 2016.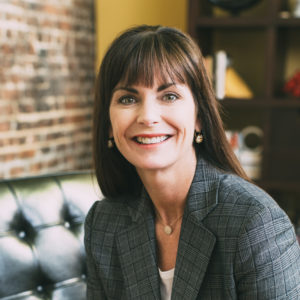 In addition, President and CEO, Mary Ann O'Brien won a bronze Stevie for Executive of the Year – Advertising, Marketing & Public Relations category.
"This global recognition is an honor beyond words for me and for OBI Creative," president and CEO Mary Ann O'Brien said. "This has certainly been an exciting year for OBI."
"This award recognizes the exceptional work the OBI team provides our clients," O'Brien continued. "And I'm humbled to be recognized as Executive of the Year."
Judges recognized OBI for its growth and excellence over the past year through its commitment to results and its innovative approach to marketing, advertising and customer research. In addition to doubling in size, OBI expanded its capabilities, adding team members in public relations and social media, acquiring a digital agency in Des Moines and expanding to a larger office space to accommodate growth.
The International Business Awards are the world's premier business awards program. All individuals and organizations worldwide – public and private, for-profit and non-profit, large and small – are eligible to submit nominations. The 2017 IBAs received entries from more than 60 nations and territories.
In April 2017, OBI announced that it acquired a digital agency in Des Moines and in June 2017 announced that it will be moving to The Lumberyard District as the anchor tenant of a new building located at 135th and Millard Avenue.
Nicknamed the Stevies for the Greek word for "crowned," the awards were presented to winners at a gala awards banquet at the W Hotel in Barcelona, Spain on October 21, 2017.
A record total of more than 3,900 nominations from organizations of all sizes and in virtually every industry were submitted this year for consideration in a wide range of categories, including Company of the Year, Marketing Campaign of the Year, Best New Product or Service of the Year, Startup of the Year, Corporate Social Responsibility Program of the Year, and Executive of the Year, among others.
Stevie Award winners were determined by the average scores of more than 200 executives worldwide who participated in the judging process from May through early August.
"This year's IBA judges were treated to many remarkable and inspiring stories of achievement around the world," said Michael Gallagher, president and founder of the Stevie Awards. "We look forward to sharing many of these stories with people around the world over the coming months, through the Stevie Awards blog and social media channels, with the hope that they will inspire and instruct the next generation of business achievers."
About OBI Creative
OBI Creative is a research-based, innovation-driven advertising agency based in Omaha, Nebraska. Founded in 2001 by Mary Ann O'Brien, OBI starts and finishes each and every marketing plan and campaign with the customer – determining motivations, behaviors and key consideration drivers. Armed with that knowledge, the international award-winning OBI team aligns those motivations with clients' products and services to provide actionable messaging, brand strategy and digital and creative execution to drive intended results.
---